Predicting how the U SPORTS Cross-Country Championships will turn out is a fool's game in the best of times.
But guessing the order of the top seven finishers of a hypothetical 2020 U SPORTS race without information from conference championships or Trackie message boards might be downright insane.
Yet, with the help of my sophisticated research methods (which included creeping on Strava posts, perusing last year's results, watching Southgate Sculpted's time trials on their Instagram page and sliding into people's DMs to ask them how fit they are) I have put together what I think is the best estimate of what this year's race would have looked like.
And hey, if these predictions are bogus, nobody will ever know.
Women's Individual Race
The absence of Laval's Anne-Marie Comeau, Queen's' MacDougall sisters, and Toronto's Lucia Stafford (we think) would have allowed new stars to pierce the top seven.
School: Guelph
2019 Result: 7th
Woodhouse would have been the only entrant in this year's race with a top-10 finish at each of the last two U SPORTS Cross-Country Championships. She was also fourth in the U SPORTS 3,000m earlier this year. The only knock on Woodhouse is that she has yet to really contend for medals. Racing near the winners is one thing — racing to beat them is another. But I think her consistency speaks for itself. And so does her fitness — she ran away from two studs, Kiana Gibson and Sydney Pattison, at the Western Ontario Cross-Country Championship recently. And if that's not enough to convince you, she also got 2019 Canadian Cross-Country champion Mike Tate's stamp of approval — that's worth something.
School: Western
2019 Result: 5th
Current hasn't hopped into many races this fall - the only result I have on her is a 16:53 5k time trial. But I would have bet on Current to finish high based on her ability to show up for big races. Last year, she broke out at U SPORTS XC and finished fifth. Then, she went on to blow the doors off the OUA 1,500m and 3,000m, and then beat everybody but Lucia Stafford in the U SPORTS 1,500m.
School: Queen's
2019 Result: 4th
Blair would have been the top returnee from last year's race, and she has shown fitness throughout 2020. She won a bronze medal in the U SPORTS 3,000m final in March, and dropped a 35:25 in a time trial last month. The only question surrounding Blair would have been whether or not she would have raced. While she still has eligibility left, she did not figure on the Queen's roster as of mid-November.
4TH PLACE
Jessy Lacourse
School: Laval
2019 Result: 20th
It doesn't seem like Lacourse has many recent results to secure her place in this top seven, but her commanding 3,000m victory at the 2020 U SPORTS championship is more than enough for me to overlook her fluke 20th place finish at last year's cross-country championship. Lacourse is a veteran and the owner of a 16:05.97 5,000m PB. She is too good to have two bad cross-country championships in a row.
5TH PLACE
Courtney Hufsmith
School: Saskatchewan
2019 Result: 15th
I am reaching here. In three tries, Hufsmith has yet to crack the top 10 in a U SPORTS cross-country race. But she is a 4:10 1,500m runner who has a World University Games bronze medal under her belt — I think she is just one good race away from a breakthrough. Plus, she bet on herself for the hypothetical win in this podcast. Remember what happened when Angus Rawling of St. FX bet on himself to win the 2018 U SPORTS 3,000m race in a Trackie.ca prediction contest? He won his first national gold medal - and the prediction contest, too.
6TH PLACE
Catherine Beauchemin
School: Laval
2019 Result: 18th
Beauchemin, much like her teammate Lacourse, had an underwhelming performance at last year's championship. She went from third overall in 2018 to missing both all-star teams entirely. This year, she and Lacourse would have been the only two members of the race's lead pack who would have been teammates. They would have helped each other to first-team all-star spots.
7TH PLACE
Cameron Ormond
School: Guelph
2019 Result: 17th
I tip my hat to Ormond for stringing together a solid rookie season last year, despite having a bunch of weird message boards dudes shine lights on her since, like, 2015. Ormond had the misfortune of being an OFSAA darling, and with each gold medal won in high school came an extra wave of pressure to perform on the varsity stage. But the 18-year-old made it to last year's most important start line healthy, and she contributed to her team's podium finish. This season, she would have combined that OFSAA-winning talent with university level experience, and made a significant jump.
Women's Teams (Top 5 Scorers)
2019 Result: 2nd
I wrote about this last year — the Gryphons aren't the fire-breathing dragons they once were. This team is beatable, but that doesn't mean they won't win. They would have returned four top-30 finishers from last year (Woodhouse, Ormond, Sadie-Jane Hickson and Olivia Roussel). Then add Emma Hubbard and Kiana Gibson to that quartet, and you have a very solid six. Even without a potential Woodhouse win, the depth of the lady Gryphs would have carried them to the title.
2019 Result: 6th
The Mustangs would have been this year's surprise for three reasons. 1) Madeleine Sumner, a 4:22 1,500m runner from Calgary, just transferred to Western from Princeton. 2) Heidi Ohrling, who ran on Queen's winning team last year, also joined the Mustangs to study medicine. 3) Western holds an ace in their pocket in second-year runner Remy Cattell, who quietly finished 11th at the U SPORTS 3,000m last year.
2019 Result: 3rd
We learned last year that the Laval women live and die by their low sticks. With the departure of silver medalist Comeau, strong races by their two current leading women would have been crucial for a medal. Close support from 17:01 runner Jade Bérubé and newcomer from the triathlon world Annie-Kim Labarre would also have been necessary.
Why the defending champs, Queen's, would not have medaled:
Well, it's pretty simple. We know that sisters Branna (3rd last year) and Brogan MacDougall (6th last year) would not have lined up for Queen's, nor would have Ohrling. It's also possible Blair and last year's 16th place finisher Marley Beckett would not have been racing. Worst case scenario, all of Queen's scorers from last year - save for their fifth runner Tori Bouck - would all be absent.
Men's Individual Race
The men's top seven would not have changed much from last year — it would have included only one first-time top-10 finisher.
School: Laval
2019 Result: 18th
Last year, Desgagnés came in as a favourite and finished 18th. But I'm chalking that up to a fluke. Queen JSD - as he is known everywhere East of Ontario for some reason - is in tremendous shape. In September he blew by Olympian Charles Philibert-Thiboutot in a road 5k, en route to a 13:58 finish.
Then, earlier this month, in the span of roughly half an hour, he strung together four 3,000m repeats that kind of remind me of my entire results sheet from the 2015 indoor season.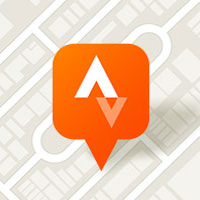 School: UBC
2019 Result: 1st
I think there would have been two separate races within the men's race: the one for gold and the one for bronze. The one for gold would have involved Desgagnés and Lumb — nobody else. The two men are the only ones in the field who have broken 8:00 for 3,000m and 14:00 for 5,000m. The only reason I am giving Desgagnés the edge over last year's champion is because of his more recent results. But it would be foolish to count out Lumb, who has spent much of this pandemic year training with 13:35 5,000m runner John Gay.
School: McMaster
2019 Result: 9th
The pandemic has been good to some people. Joshua Cheptegei, Zoom investors, toilet paper mogul Gaylord T. Cottonelle, and Andrew Davies. Since his ninth place finish in 2019 (which was a surprise in itself) he has kept making strides.
Most recently, he took down a stacked field at the Western Ontario Cross-Country Championship.
Just over a year ago, he was an alternate on a deep McMaster team and barely had a place on the U SPORTS start line. This year, he would have seriously contended for a medal.
FOURTH PLACE
Mitch Ubene
School: Guelph
2019 Result: 2nd
On one hand, I want to rank Ubene better than fourth because I get burned every year. I underestimate him in predictions, then he proves me wrong, and then his older brother Evan sends me a message about it on Facebook. And then we repeat.
On the other hand, Ubene just hasn't posted results that match those of the three men ahead of him in recent months, so I can't justify ranking him higher than fourth, no matter what Mike Tate says.
5TH PLACE
Max Turek
School: McMaster
2019 Result: 6th
Much like Davies, Turek showed his fitness at the Western Ontario XC Championship. It just made sense that they finished near each other. Like Russell Pennock and Matt Travaglini were for Calgary in 2019, Turek and Davies would have been the high-ranking teammate duo of 2020.  
6TH PLACE
Alex Drover
School: Calgary
2019 Result: 5th
Drover trained alongside Turek and Davies in Hamilton this summer. Notably, the two of them paced him to a 10km PB earlier this month.
The former McMaster Marauder recently moved to Calgary to study medicine and join the Dinos. Drover is not one to boast about his results, but his prolific Strava profile speaks for itself. And if you're still not convinced that he would have contended for medals, nothing says confidence like caring this little about one's hairdo in one's first roster photo with a new team.
7TH PLACE
Felix Lapointe-Pilote
School: Laval
2019 Result: 14th
The real only newcomer to this top seven is the latest three-named wunderkind to come out of Quebec. Few people know Lapointe-Pilote, because he has spent the last few years hiding in Desgagnés' shadow. But what the 23-year-old lacks in notoriety, he makes up for in recent displays of fitness.  His 29:36.82 in late August is enough to convince me that he has first-team chops.
Men's Teams (Top 5 Scorers)
2019 Result: Silver
The Marauders have mounted a campaign for a gold medal since the Newfoundland winds nearly hurtled Blair Morgan and one of the Forbes brothers into the Atlantic Ocean in 2014. They've since cracked what seemed like a fourth place curse, and this year they simply would have had too much firepower not to win. Davies and Turek would have been closely backed by Sergio Raez-Villanueva, who has enough talent to have won a medal and upend these entire pseudo-predictions. If those three low sticks performed, only two of Dylan Alick, Josh McGillivray and Evan Ubene would have had to crack the top 40, and that's an easy ask.
2019 Result: Bronze
Last year, Mitch Ubene and his Gryphons lost the silver medal to older brother Evan's McMaster Marauders in a tiebreaker. This year, Mitch's squad is the only team that stands a slight chance at upsetting Evan and the boys. This is how they win. Young Ubene and 2019 second team all-star Kalum Delaney race to their potential, and Jon Perrier and Nick Bannon perform as well as they did at the Western Ontario XC Championship. A good day from Gavin Hughes, Kyle Madden or Alec Purnell would still place Guelph behind McMaster, but not by much.
2019 Result: 4th
When we assess Le Rouge et Or, we are so blinded by Desgagnés' prowess - hell, some of us are still ogling over Philibert-Thiboutot - that we tend not to notice when new stars develop.  Lapointe-Pilote is one of those stars. Then, there is Christopher Busset and Philippe Morneau-Carrier. Who are they? Beats me. But they've run 14:39 and 14:42 for 5,000m, respectively. Add veteran and 14:12 5,000m runner Jonathan Tedeschi to the mix and you have an easy bronze.
Why the defending champs, Calgary, would not have medalled:
Eric Lutz and newcomer Drover would have graced the team with two low sticks, but after that, it drops off fast. Maximus Theissen is not on the roster, and 2019 U SPORTS all-star Stefan Daniel is hurt. Last year's one-two punch of Russell Pennock and Matt Travaglini are gone. This team is so clutch, however, that I would not have been surprised to see Kiyonaga and Ord step up and help the Dinos to the podium. Still, on paper, they just don't have it this year.
Now, much like Stefan Daniel announcing on Instagram a few weeks ago that he would shut down the season that never started, it's time for me to declare closed this story that seemed like it would never end.
Until next year.